HAIMER MICROSET UNO SERIES
UNIQUE HIGH-TECH FEATURES IN ENTRY LEVEL TOOL PRESETTERS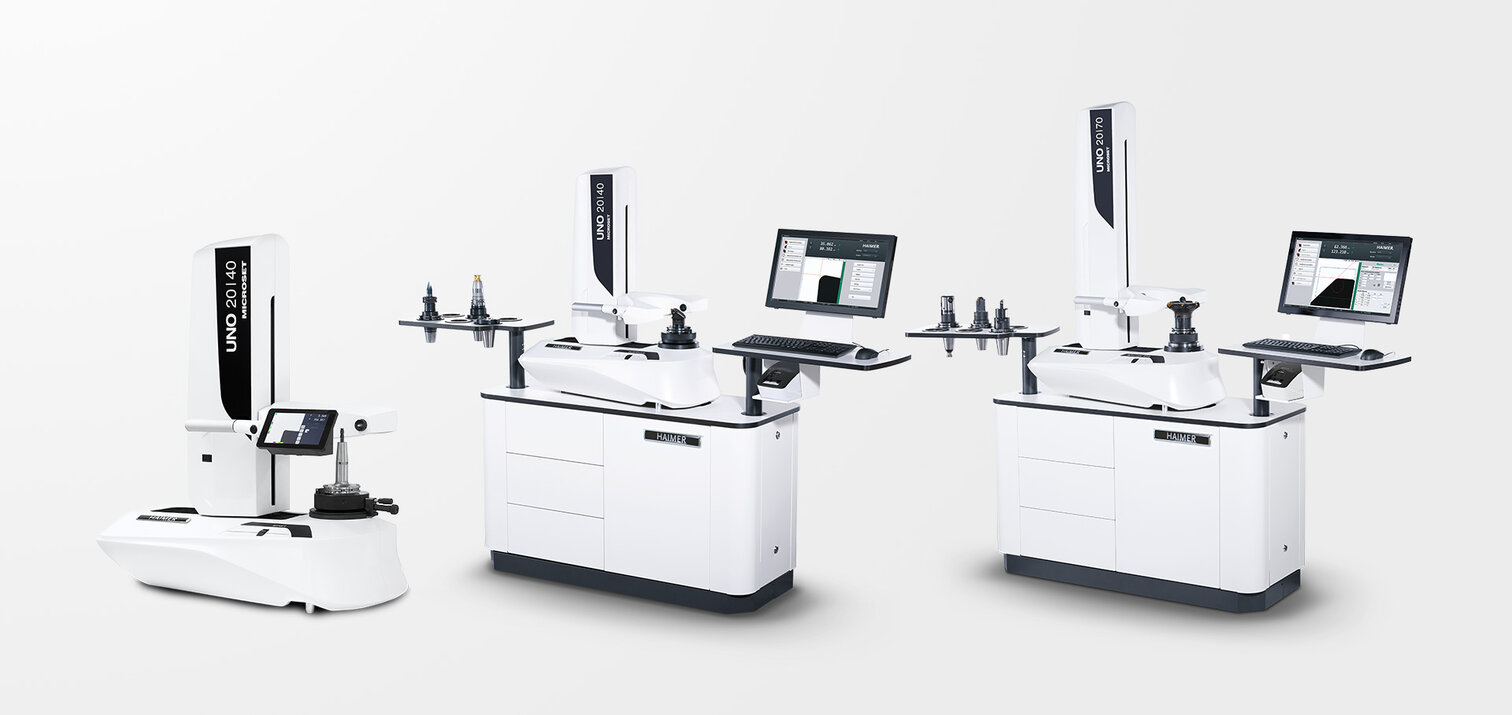 UNO series
In addition to precision, speed and reliability, the UNO series also includes numerous features and functionalities in standard.
The new design and improved ergonomics set new standards. High quality components are used, e.g. from Festo/SMC, Bosch, Heidenhain, IDS.
UNO autofocus & automatic drive – efficient and precise
The autofocus and automatic drive models of the UNO series provide decisive advantages for tool measurement at the highest level.
Choose your presetter – to meet your requirements.
Highlights
Reduce the work load of the operator through the automation of presetting, with full or partially automated measuring functions.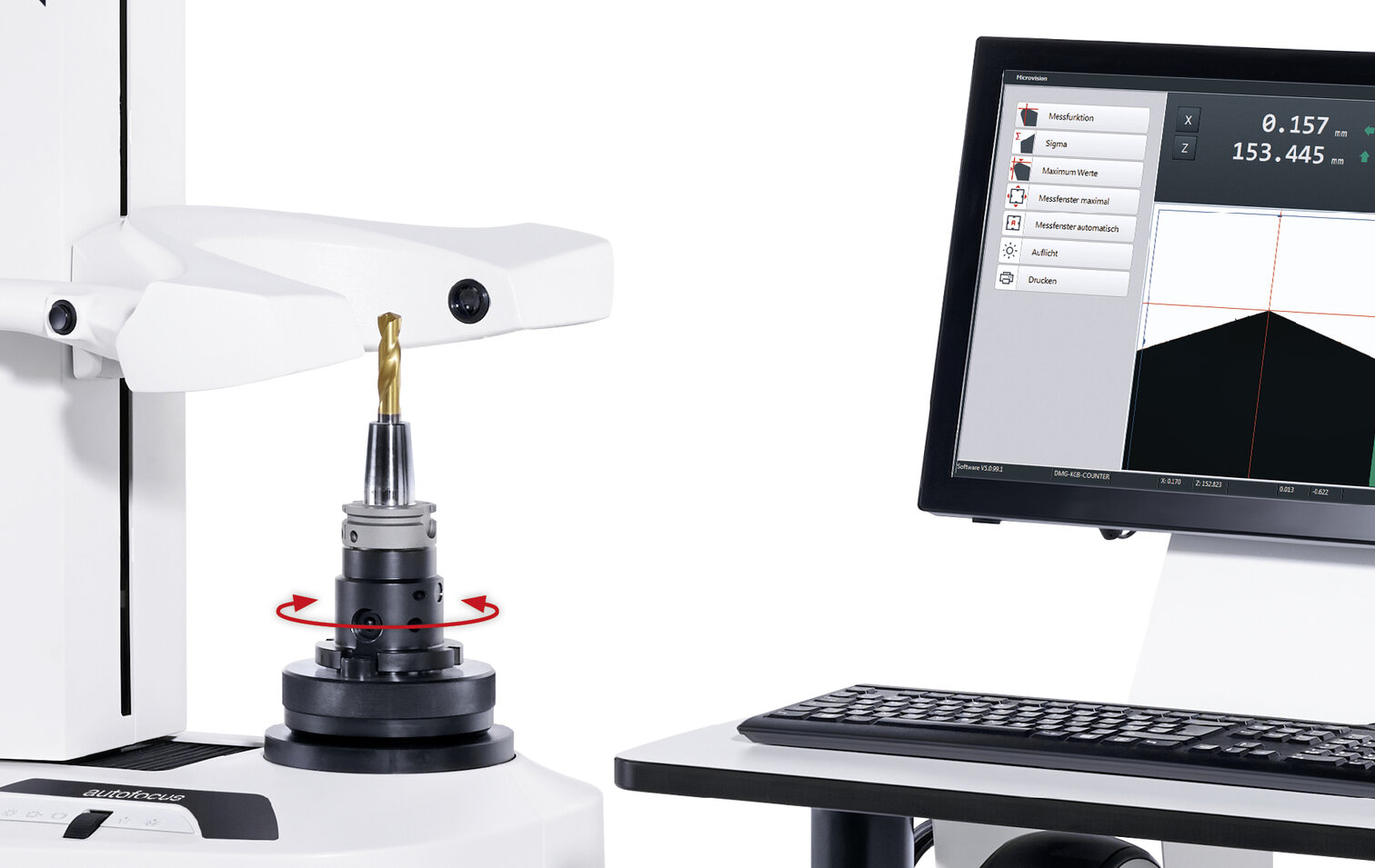 Autofocus function
For automatically focusing the cutting edge. Motor-driven spindles. With useful system cabinet and 24", 10 point touch screen as Standard.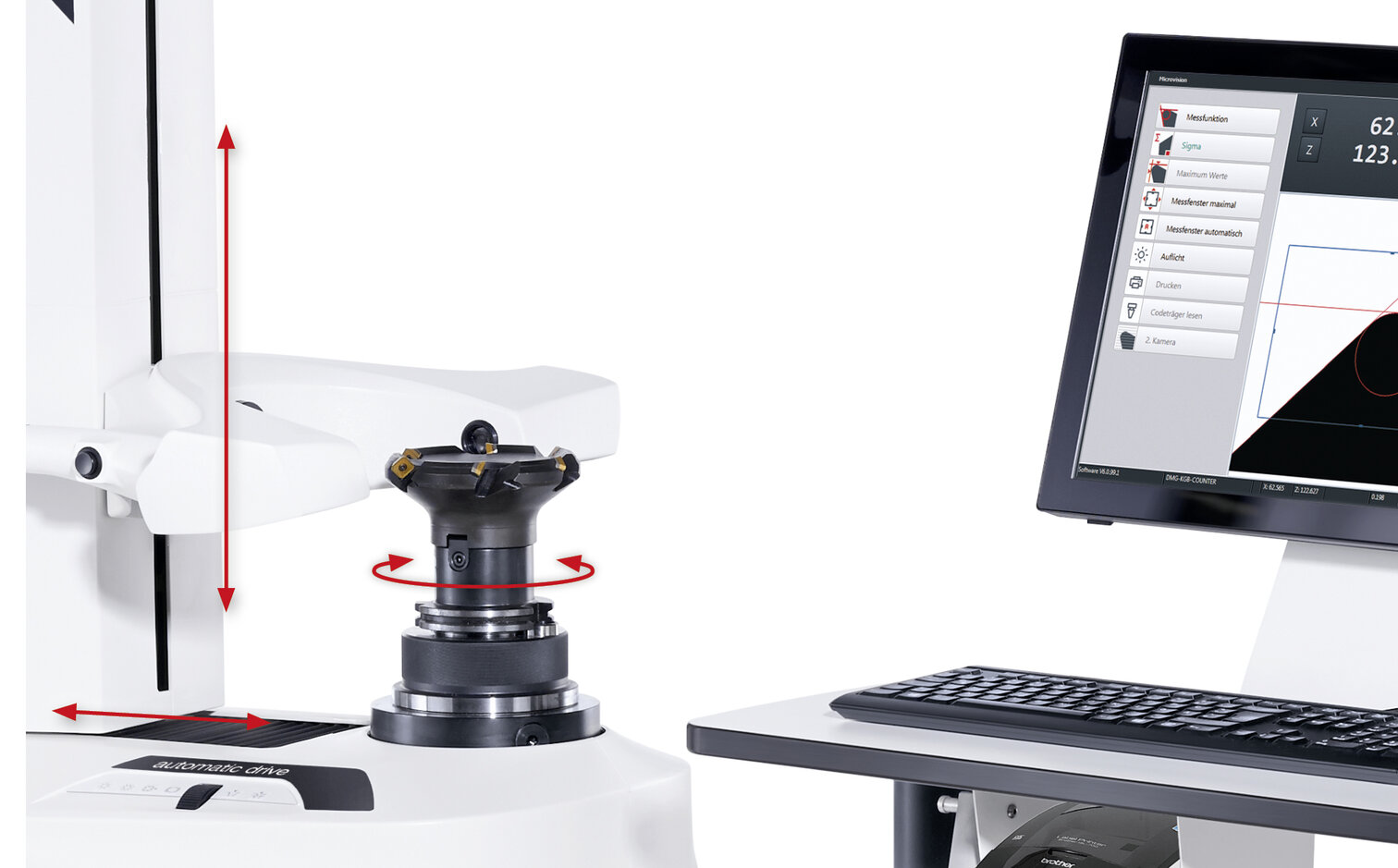 automatic drive function
For fully automatic tool presetting and measurement - independent of the operator (CNC-controlled, 3 axes). With useful system cabinet and 24" touch screen in standard.
Find out more about the tool presetters