ALWAYS ONE STEP AHEAD WITH INNOVATIONS: THE EVOLUTION OF SHRINKING TECHNOLOGY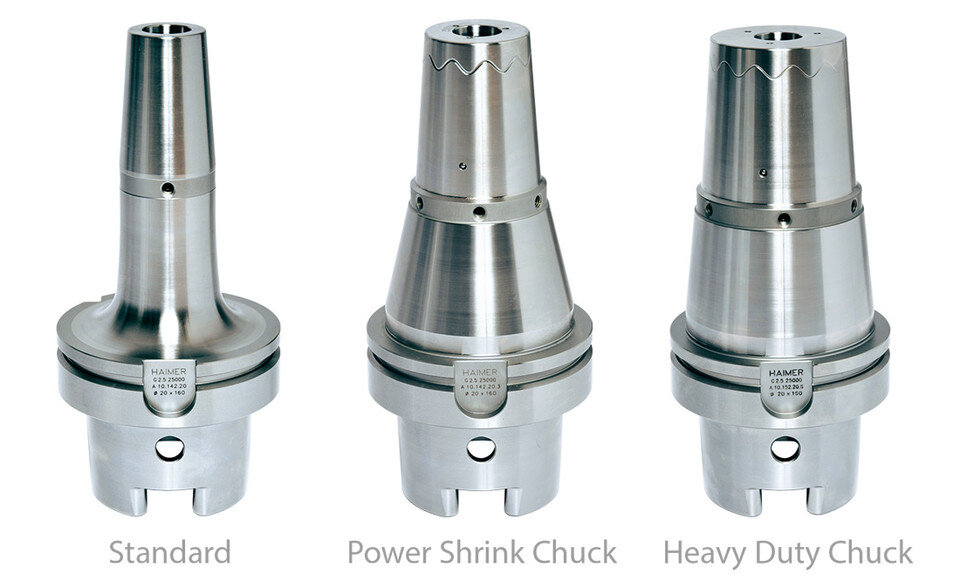 Starting with the Standard Shrink Fit Chuck which is suitable for a broad range of applications, the close cooperation with customers of the aerospace industry has led to the development of the Power Shrink Chuck.

Thus a much higher metal removal rate and significant tool life increase e.g. at aluminum machining could be achieved. With the Power Shrink Chucks the area of applications for shrinking technology is extended to roughing (still with a runout accuracy of < 0,003 mm and vibration resistance due to optimised outer geometry).

The extremely rigid outer geometry and the reinforced wall thickness at the clamping bore make the Heavy Duty Chuck a profitable chuck for highest performances e. g. for titanium machining in the aerospace and heavy industry.

Power Shrink and Heavy Duty Shrink Chucks can be equipped with Safe-Lock from diam. 6 mm and with the cooling system Cool Flash from diam. 6 mm to 25 mm (on option).