The coil technology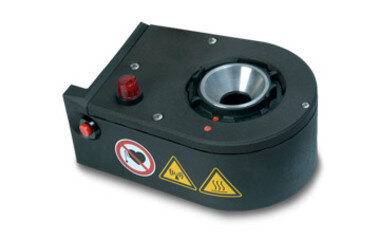 The induction coil is the core of inductive shrink fit technology. HAIMER has been the leading developer of inductive shrink fit technology for tool holders for years. A
number of patents, predominantly in the field of induction coils, is the visible proof of our innovation and advancement.
The standard coil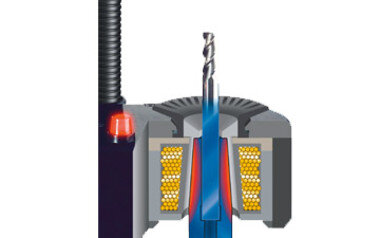 The standard coils have been proven for years with interchangeable stop disks. All shrink fit chucks with a diameter of 3 to 32 mm can be heated with a single coil. Just 5 stop disks are enough to adapt the coil to each chuck, from the smallest to the largest.
The NG coils (New Generation)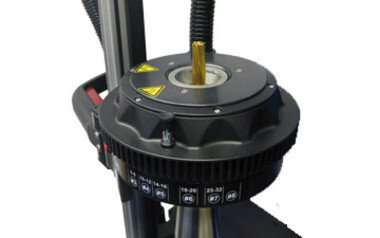 The intelligent NG coils are particularly flexible, comfortable and adjustable. With one turn, you can set the coil to the size of the shrink fit chucks, both in length and
diameter. Stop disks are no longer necessary. This means the chuck is only heated where it is intended, even with special sizes.
Power electronics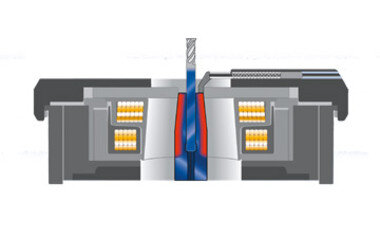 The second component of shrink fit technology is power electronics. It supplies the coil with power. Frequency and current must be exactly coordinated with one another to do this. Heating must take place within seconds, without overheating the chuck. A specially developed procedure for power regulation makes sure this is the case, independent of the main voltage. HAIMER offers shrink fit equipment with an output of 10 to 20 kW.